Search Engine Optimisation (SEO)
Search Engine Optimisation (SEO) Services for Accountants, Auditors, Tax Agents, Business Advisors, Management Consultants and Clients of Clients
AcctWeb provide high quality SEO services at affordable rates. Our Australian team use their decades of industry experience to deliver the best for your project, helping you effectively work towards your digital goals.
What Is Search Engine Optimisation?
Search Engine Optimisation, often abbreviated as SEO, is the process of enhancing the quality and content of and related to a website. This process aims to increase the amount of traffic a website receives and with that, the amount of enquiries, sales, signups and other goals/conversions that the website owner is aiming for. Not only is SEO useful in increasing traffic from organic search results, it also improves a website to provide a better experience for users along with leading them towards your goals. SEO focuses on unpaid search results, as opposed to paid search results / ads like Google Ads or Microsoft Ads.
Since 1998, AcctWeb have provided high quality SEO and marketing services for numerous accountants, tax agents and auditors throughout Australia. We know what works and also importantly, what doesn't work. We endeavour to provide the best for our clients, improving their website and online presence, thus working effectively towards their goals.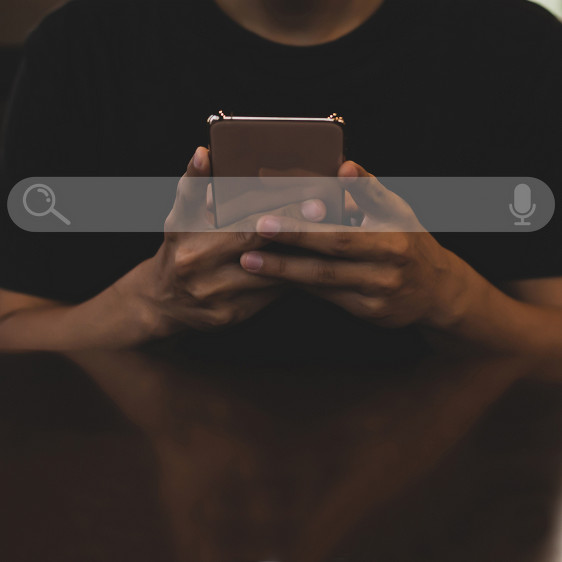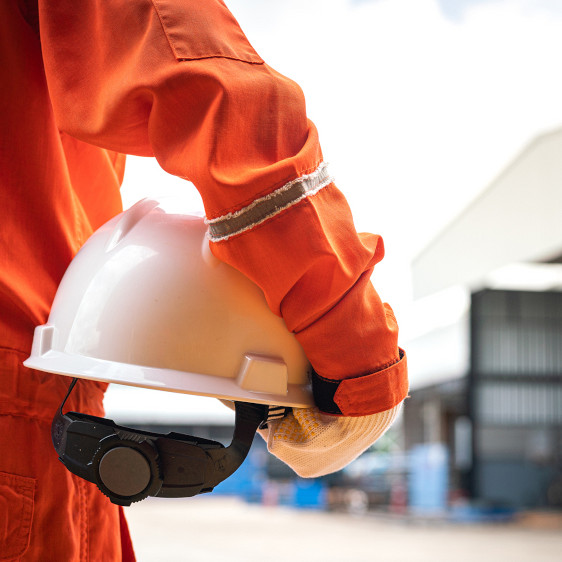 Quality White Hat SEO
AcctWeb provides our clients with white hat SEO. This is an industry term that refers to SEO practices that adhere to search engine guidelines, creating great relevant content, providing a user-friendly experience and ultimately help users get what they're after.
The opposite of white hat SEO is black hat SEO. Black hat SEO is a very risky process that involves methods that do not adhere to search engine guidelines, instead aiming for very quick gains while potentially compromising on quality. Examples of black hat SEO include spamming and bulk buying links. Black hat SEO can get your website penalised by search engines like Google. Penalties could include having your website lowered in search results or completely removed from search results. While black hat SEO could get a website results very quickly, these sites generally get penalised overtime and penalised quite intensely. Resorting to black hat SEO techniques like spam and misleading your users is not worth it overtime. Google are coming down on malicious, spammy and misleading websites more and more.
Focusing on white hat SEO gives our clients and their users a great experience and good quality content that can last for years and years.
Good SEO Takes Time
For SEO to be done well, it does take time. Skilled labour, planning, testing, gathering data and a thorough analysis of stats are required overtime to conduct a successful campaign. A good SEO campaign is regularly reviewed to ensure it's moving towards the desired goals.
Some additions take time to benefit you in search results. At the same time, SEO is the gift that keeps on giving. A good investment can reward you in the short term, mid term and long term.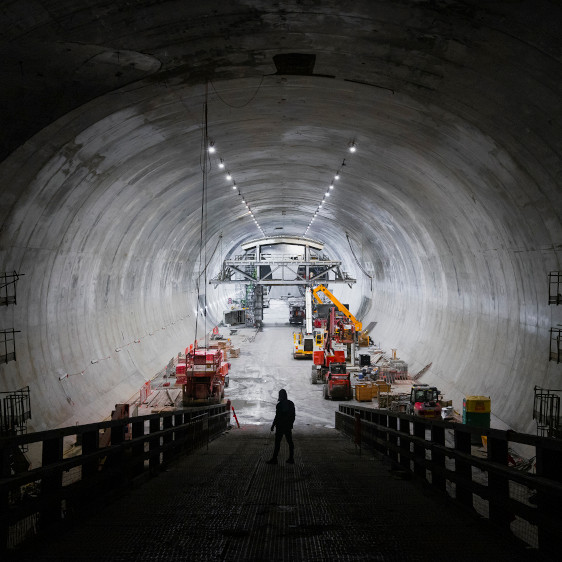 How Long Does SEO Take to Get Results?
How long does SEO take to get results is somewhat of a how long is a piece of string question. There are a lot of variables to this and each project is different. The SEO requirements of a local tax agent in a small town and rural area would be different to that of a large tax company with a national presence.
The amount of competition, the area you're targeting, how established your business is, any previous work done and your SEO budget are all factors that influence how much effort will be required to reach your goals. SEO is a labour intensive process.
For a local small business looking to get their name out there and gradually obtain more traffic/clients, you could be looking at 3-6 months or even up to 12 months before you see significant results.
For a national business, the effort required may increase significantly. You could be looking at 6 to 12 months before you see significant results.
For an international business, the effort required can increase even further. Some international businesses may invest in SEO for 6 to 12 months and even more to obtain significant results.
These timelines aren't a definite for all projects though. Some businesses can leap up search results quickly if there is minimal competition in their area. Depending on their regular SEO budget, the greater the investment, the quicker they can potentially get results.
There are also optimisations that can have very quick benefits. For example, performance / speed optimisations for a website can start benefiting your users as soon as they're implemented. A fast website provides a more satisfying experience for your users, increasing the likelihood of them remaining on your website and converting (enquiring, purchasing, or signing up). Not only can performance / speed optimisations help your users once they're implemented, they can also help you appear better in search results overtime. Google and other search engines appreciate website that provide an accessible, relevant and high quality experience for their users.
Why Choose SEO Instead of Paid Advertising?
SEO is focused on unpaid, organic search results, like those that naturally appear in Google or Bing search results. Paid advertising options like Google Ads or Microsoft Ads also exist, which can appear in Google and Bing search results as well. Each has their pros and cons.
Paid advertising, like Google Ads, is great for generating leads in a potentially shorter term. You're targeting users that are searching for what you're offering. Google Ads has a regular cost per click, thus you'll need a regular budget to spend on the clicks. A Google Ads campaign also requires skilled management. Paid advertising campaigns can take time to mature and develop regular enquiries. Some projects see good benefits in the first few months. A Google Ads campaign can be paused if ever needed, such as if you've reached an enquiry quota or you're waiting for the next appropriate budget.
SEO has short term, mid term and long term benefits. It can take more time than Google Ads to generate leads, though SEO is often referred to as the gift and keeps on giving. Your budget goes towards skilled labour and various efforts that grow your website and help your users, leading them towards your goals.
There is a user base on the web that use ad blockers and potentially won't see paid ads. Organic search results do not get blocked by ad blockers be default.
SEO can benefit paid advertising. For example, by optimising your website, where you also lead ad campaigns to, you can provide a better experience for your users. A user experience that is more satisfying, relevant and quick can keep a user on your website for longer, increasing the likelihood of them enquiring, purchasing or signing up.
Some businesses choose to engage in both SEO and a form of paid digital advertising, like Google Ads. This can be very effective overtime, generating a regular rate of enquiries or whatever the goals of a business or project may be.
While you may want to choose one or the other, don't be afraid of trying both SEO and paid advertising at the same time. Many businesses do this as part of their ongoing marketing strategy. You can trial these marketing methods for multiple months and see what works for your business.
How Our SEO Plans Work
Our SEO plans are month by month. Once your campaign starts, we'll interview you to determine your goals. We then create a strategy to help you reach your goals by enhancing your online presence.
We'll be in regular contact with you throughout the campaign. We'll contact you with updates and reports about your campaign, along with queries to confirm content and various changes are appropriate for your business. Reports will be sent monthly, quarterly or another period, depending on your budget and your preference.
Our SEO Plan Pricing
Our SEO plans start from 350 AUD (including GST) per month. These plans scale up based on the needs and goals of your project.
The 350 AUD per month is our SEO Lite plan. While it may have Lite in the title, you still receive high quality SEO services and labour performed by specialists with well over a decade of experience.
Depending on your competition, aims, target market and current position, we may suggest a particular regular budget to work effectively towards your goals.
Enquire with our expert team to discuss a campaign suitable for your project. Whether you're an accountant, auditor, tax agent, management consultant, business advisor, or client of our clients, we can help you.
Does My Website Need SEO?
Chances are your website could benefit from SEO in some way if it hasn't had any optimisations performed.
If you want your website to be found in search results, then SEO will help. Having a website alone doesn't do everything needed to rank well and get more users. SEO strategies of building your online presence, creating great content and an accessible user experience complement your website well and help grow its prominence. The more you stand out in search results, the more potential traffic and conversions (sales/enquiries/signups) you could receive.
Even if more traffic isn't appealing to you, the user experience could be improved. If you care about your users, optimising the site can help them utilise it in a faster, more accessible and user-friendly way. This onsite SEO can also help lead users towards your goals.
What Type of Businesses and Projects Benefit from SEO?
Any business, advisor, consultant, tax agent, auditor or accountant can potentially benefit from SEO. If you want to generate more views, enquiries, bookings, sales and signups, then SEO could help with this.
We've provided our SEO services to help accountants, tax agents, auditors, business consultants, business advisors, management consultants, management advisors and clients of our clients. We've even helped businesses and individuals external of the accounting industry, such as pet product suppliers, agricultural consultants and artists.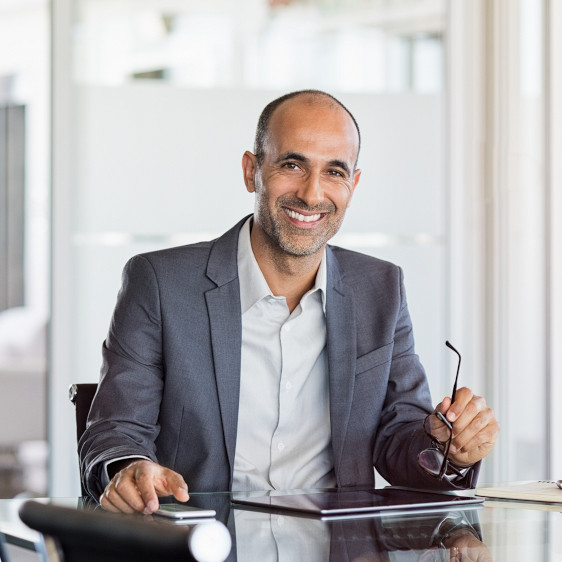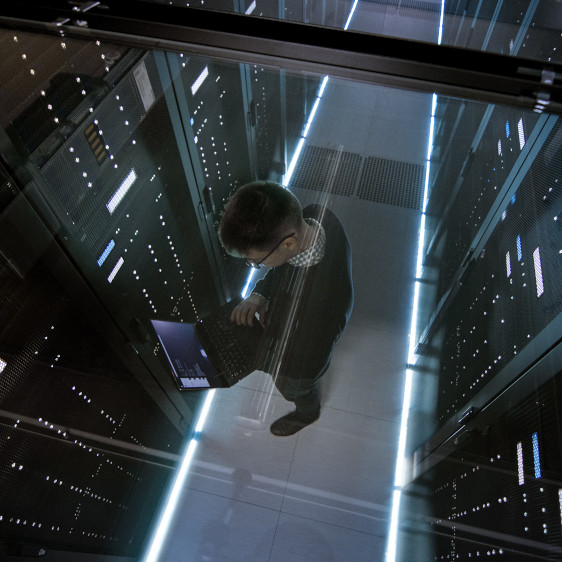 How Do I Get Started?
To get started, simply get in touch with us. We'll discuss your project, goals and suitable pricing plans. Once you're ready, we'll get stuck into your SEO campaign. Call us on (03) 9854 6254, email or send your enquiry to discuss your project.