Key areas where a planner delivers long-term results.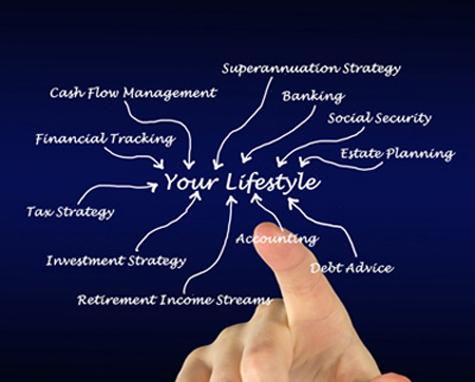 The fifth in our series of articles on how a financial planner adds value to a portfolio. The past four articles, all included in the article list on the website, have focused on the main areas of work a planner engages in to add the 3% extra value they can provide. This figure varies on a case by case basis but is considered accurate on average and is based on a 16-year study by Vanguard Investments. A key benefit of the added value is that it helps cover the cost of obtaining the financial planner help needed to assist you in attaining your retirement goals.
This article lists, from the same study, the key areas it found where a planner works to deliver long-term results. Obviously, this list varies depending on client need and I've added three more (that have arisen from working with financial planners for most of the past two decades) which don't necessarily increase value directly but are important reasons to work together with a planner.
What Vanguard Investments found as the variables which add value are as follows:
Suitable asset allocation
Cost-effective implementation
Rebalancing
Behavioural coaching (this is the largest single factor and the subject of two previous articles)
Tax efficient accumulation and distribution
Total-return versus income investing.
Additional positives:
Increased peace of mind
Access to professional assistance
Specialised input and management.
When the opportunity presents itself, you should talk to your planner about these factors.
In 2019 Vanguard Investments will be releasing updated information on this important topic and we will bring updates, based on that information, to you as soon as we can.
Peter Graham
BEc, MBA
PlannerWeb / AcctWeb