Getting more from your client communications.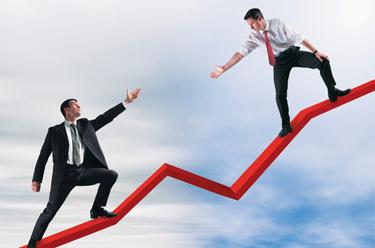 A 21st century News & Practice Update (N&P) compared to a 20th century Newsletter.
Improve compliance at the same time. A professional N&P can now be delivered through Xplan and other CRMs. This instantly helps meet a practice's compliance needs at the same time as undertaking some serious practice development.


Two benefits for the price of one. (improved communications) A N&P provides reasons for most viewers to click links, whereas a newsletter only transfers information and often has no links at all. More clicks mean more website traffic which means more exposure in Google searches (de facto SEO) and, therefore, chances at extra business.


Reader appeal. History shows that Newsletters only suits some 6-8% of a practice's clients, those that are actual readers, whereas a N&P seeks to give something of interest to the other 90% as well.


The template. A recent study of the relative performance of a N&P template and a Newsletter template found that the N&P template consistently generated 60% more Opens.


A N&P can include items that a software generated Newsletter cannot. Examples of this are social media links, news from within the practice itself, and a platform for other initiatives such as competitions.
NB: Competitions have increased website traffic by up to 9x as well as including a practice's business clients at the same time, something they love.


Variation. A N&P always includes content that is often less about accounting and financial planning than about client engagement and practice development. However, we know from experience and analysis, this works because it engages a broader range of a practice's clients and the extra clicks mean more website traffic as well.


More benefits offered by a N&Ps. On top of better communications, de facto SEO and improved compliance, they get a practice closer to its clients; educates clients in everything a practice does; improves retention rates; improves client experience; gains greater access to client networks which is the best route for long term practice development; and generates more referrals.
We can help use your client communication for better practice development.
Why try harder? A recent Vanguard study found that 24% of respondents to a survey about why they left a professional service said they did so because the provider was not proactive enough in contacting them.