The future of practice development strategies for Accountants and Financial Planners.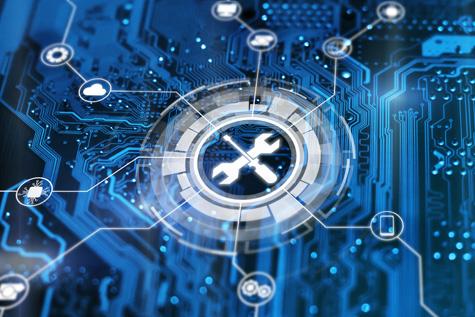 We all agree that the development rate of digital marketing options has been phenomenal over the past 10-20 years. So too have the changes in the rules, regulations, legislation, software, processes, compliance, and market volatility that accountants and planners have had to manage in order for their businesses to survive and grow.
In fact, so great have the regulatory and market changes been that almost all practices have not had the time to implement digital practice development strategies that suit their needs. Instead, they have often been forced to try any service that was considered good at the time, but services which, time and again, have generated poor results and high costs.
With myriad digital marketing options, the single service provider emerged. This was not an issue in itself, but it meant practices have been continually exposed to suppliers who were trying to make a business from only the one service they supply rather than supplying the solutions these industries need. Also, many of these suppliers often know little about accountant or financial planner marketing needs.
Also, many of these suppliers were microbusinesses who have not survived because of an inability to generate enough new business and the realisation that tech hype is not all it was said it would be. This supplier turnover has meant another source of waste for these industries when their closure has left practices with less support than they need. In the 23+ years of our operation there have been hundreds of these microbusinesses (IT providers, website developers, ISPs, SEO businesses, and social media marketers) cease trading.
Historically, digital marketing has been a long running source of waste, yet practices continue to spend good money for poor results. However, there is still good potential if it is done properly.
AcctWeb started warning of these problems over 10 years ago yet, for systemic reasons, they persist. For example, in the past month five practices have contacted AcctWeb / PlannerWeb noting how they have been spending around $1,000 a month on SEO and social media but the results have been extremely poor. These practices want to know what alternatives there are and how, if possible, we can help them. They know they have to do an amount of marketing, but they also know what a threat the money they are wasting is to their practice's long-term development.
What have we learnt?
There are two main pools of new clients and business, namely, existing client bases and Google searches.
Multi-service suppliers are best as they can offer solutions rather than just a service.
Practices need to be doing something in regard to marketing.
After 23 years supplying accountants and planners with digital marketing solutions, our solution is to:
Supply all the services needed.
Charge prices that provide better ROIs and which reflect years of knowing what accountants need.
Match what a practice is looking to do with a number of services that will give them a much better chance of success. Digital marketing is not a marketing 'holy grail' but there are few other options now given the power of platforms such as Google and Facebook.
Continue to develop industry specific services.
Apart from services there is a need to realise that there are components to digital marketing strategies that need to be in place first. For example:
There needs to be infrastructure. This includes a modern website, some interactive content, and some form of external expertise and maintenance to make sure a website is used properly. However, beware of the website developer or SEO person who say your website needs to be rebuilt before you can use their service. More often than not a current site is good enough, it just needs to be better used. Beware also the website developer who will just use a template, especially a WordPress template. The reason for this is that such templates almost always come with a large number of plugins that slow the site and this impacts poorly on how Google ranks it. Also, many plugins were developed a long time ago and are no longer supported which means they can be a gateway for hackers. It is no accident that people say such sites will most likely be hacked within 12-18 months.

Time has identified the two main sources of new business, namely, an existing client base and search engines (aka Google), and these should be the focus rather than just chasing dreams. The irony is that most practices still do not pay enough attention to these two main sources of business. Improving client experience (ICE) should be every practice's main focus because this produces business, long term stability, and practice value.
Practices have always said 80-100% of their new business comes from their client base yet almost none look to develop this potential by improving communications using methods such as newsletters, which unfortunately are themselves a 20th century item (boring 2-4 articles and nothing else – something rarely read in the 80's and 90's let along now). Today there is a newer 21st century version that seeks to generate sales; improve client experience; include practice news such as new staff; include social media if used; and include very up-to-date news rather than just 3-4 articles on general topics.
Search engines – aka Google. If you are not spending some money to get your site as high as possible for a range of keywords and in the locality grid then you are losing business, not saving money. The normal service for Google is SEO but most SEO companies provide little more than content updates rather than content and extras such as ensuring a site's speed is optimised, providing regular performance reports, and having a focus on business leads and their conversion.
A third source of new business is Google Ads. They can be expensive, but results can be acceptable.
Look for a supplier, such as AcctWeb or PlannerWeb, who can supply everything needed and who have the experience and expertise needed to talk to you about what is best for your practice rather than just what is best for the supplier. AcctWeb and PlannerWeb are marketing consultants who have spent over 23 years working exclusively with Accountants and Planners to develop a large range of services so that solutions can be supplied rather than just a service. Every practice's expectations are different but there is a core process needed to move in the right direction rather than just the ongoing waste that repeats itself every 4-5 years as new people enter these two industries.
Talk to us today.